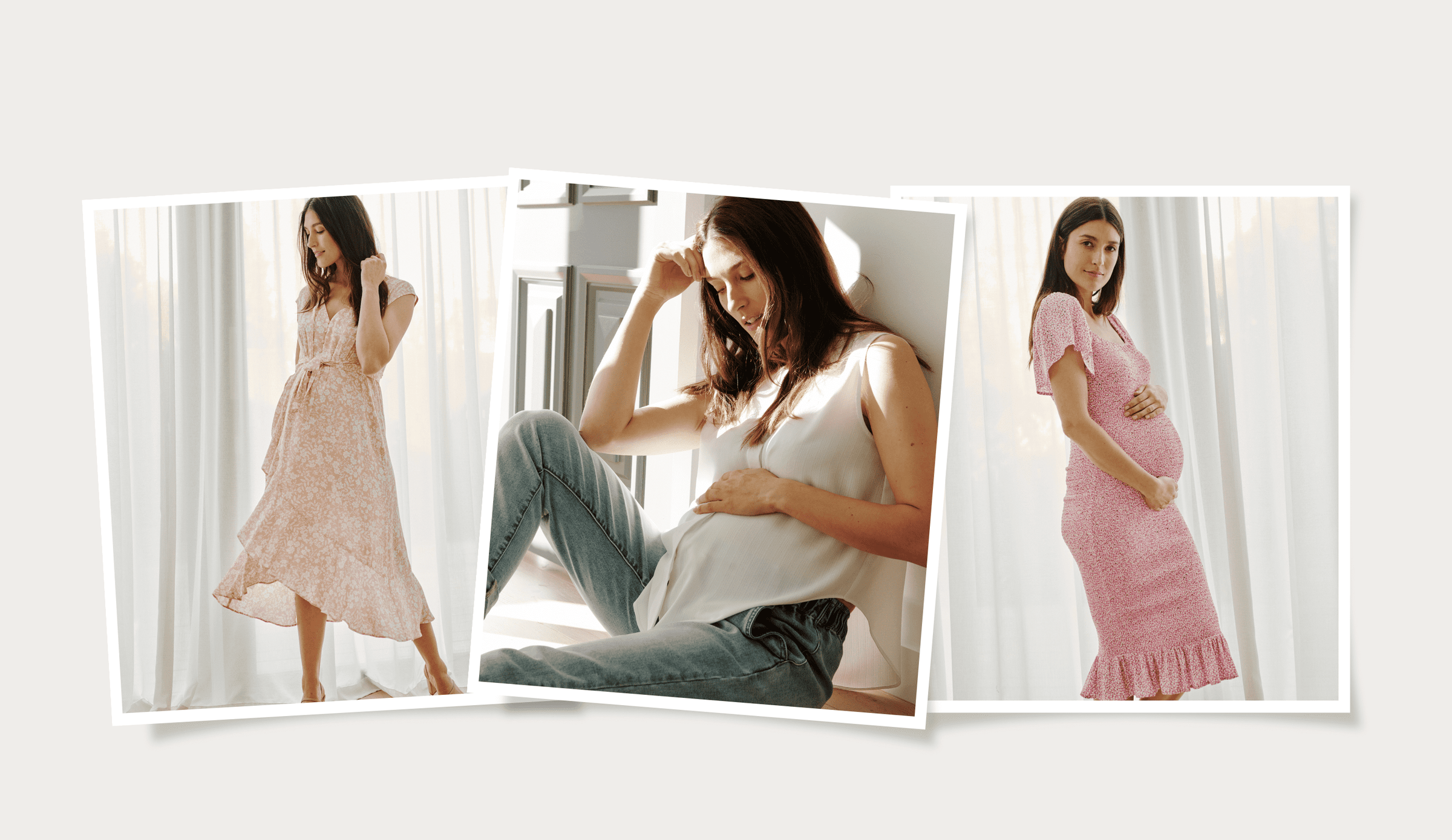 As Seen On
I'm Looking For...
EVERYDAY WEAR
Become a member to rent multiple items & enjoy unlimited exchanges or select 1 item to rent.
LEARN MORE
Special Occasion
Have a special event coming up? 
This option is for you!
BROWSE NOW
THE ESSENTIALS
A Curated Collection.
Our Favorite Items
SHOP NOW
Explore Popular Products for Purchase
View All

become a member
enjoy unlimited exchanges
Create a Style Profile
Complete a short questionnaire so that we understand your clothing size and style preferences.
Get Clothes
Our stylists will curate clothes for you based on your profile questionnaire. Try the clothes on at home. Wear as often as you like during your rental period.
Return & Repeat
Exchange clothes whenever you want. Send any number of items back and receive the same number of items. Shipping is always free.
★★★★★

I absolutely loved La Belle Bump! The clothes I received were beautiful and high-quality. Honestly, the best part was not having to shop for maternity clothes, but the cost savings was also fabulous. I highly recommend the service to any expecting mamas! 

Jenna
★★★★★

La Belle Bump is an easy, fun way to enhance your maternity wardrobe. With a busy schedule, it simplified my search for high quality, unique pieces - it's like shopping at 5 different stores at once but having them come to you in a cute box. And, you don't have to worry about not liking a piece - it's so easy to exchange if something doesn't fit or isn't exactly "you."

Erin
★★★★★

I loved this service! This was my 4th pregnancy and most of my clothing was outdated but I was not excited to buy new clothing for my last pregnancy. This was the perfect answer and the stylist did a great job with both the clothing styles and sizes. 

Tammy
★★★★★

I loved la belle bump because it introduced me clothes I would not have purchased otherwise. The concept is great! When you're done and no longer pregnant, you don't have all that clothes you don't need! 

Anonymous
★★★★★

La Belle Bump was one of the best decisions of my pregnancy. I enjoyed the new clothes each week, but I especially loved feeling stylish and pretty even when my body was hurting or I was feeling sick. For the price of one shopping trip to my local maternity store, I had an endless wardrobe! I also appreciated the hand written notes from the stylists. They actually took time to read my comments and tailor my package for my needs. 

Catherine

AT LA BELLE BUMP, WE BELIEVE…
We believe you should celebrate your pregnancy.
Feel confident & beautiful as an expecting and new mom.
Wear more. Spend less. No need to buy a whole new wardrobe!
No need for more clutter in your closet. Wear & return clothes.
Explore. Experiment. Fall in love. Purchase any items at a discount!
Make the world a better place. By renting clothes, you're doing just that! You're supporting the Circular Fashion economy and helping to reduce the environmental impact of textiles in landfills.